According to the latest report released by MarketsandMarketstm, "Global Recycled Plastic Forecast to 2026 - by Type (PET, PE, PP, PVC, PS), Source (Bottle, Film, Fiber, Foam), Use (Packaging, Textile, Building and Construction, Automotive, Electrical and Electronics) and Regional Classification, the global recycled plastics market size is expected to grow from USD 27.9 billion in 2021 to USD 43.5 billion in 2026, at a CAGR of 9.3% during the forecast period. There are two main reasons for such a substantial increase. First, people realize that recycled plastics have environmental advantages compared to virgin plastics, leading to market growth. Second, recycled plastics consume less energy than virgin plastics, further driving the demand for recycled plastics.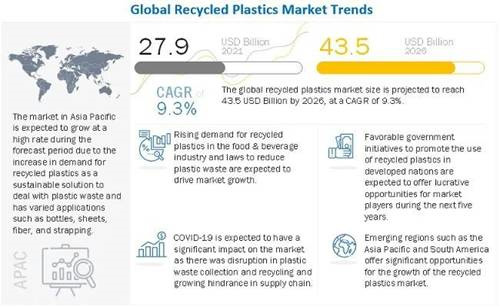 Asia Pacific: the world's largest market share
The Asia-Pacific region is the world's largest recycled plastics market with the largest market share. China is the most important emerging market.
Since China banned the import of waste plastics, which affected the global pattern of recycled plastics, many developed countries had to find new "exports" for their increasingly accumulated waste. While the destination of this waste has been other emerging countries such as India, Pakistan or Southeast Asia, its logistics costs are much higher than China.
The report also expects North America to be the fastest growing market for recycled plastics.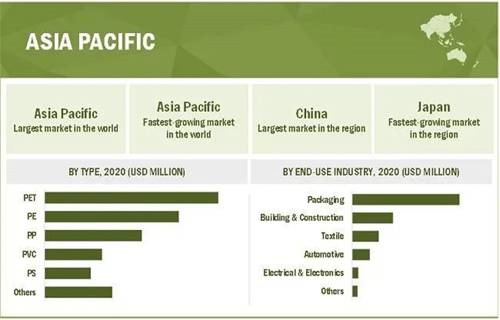 Disclaimer: This article is from other media and does not represent the views and positions of this website.